Vestack designs and manufactures low-carbon buildings, pre-assembled off-site and made of bio-sourced materials.
A digital environment to automate the design of modular buildings
This digital environment is based on Revit (BIM software), it allows for a seamless use of our construction system during the initial phase and ensures the effective coordination of all stakeholders, thus reducing design time by up to 70%.
Software Ludwig
Plug-in Vestack
AN INDUSTRIALIZED AND FLEXIBLE
CONSTRUCTION SYSTEM
Vestack has designed a modular construction system based on biosourced materials offering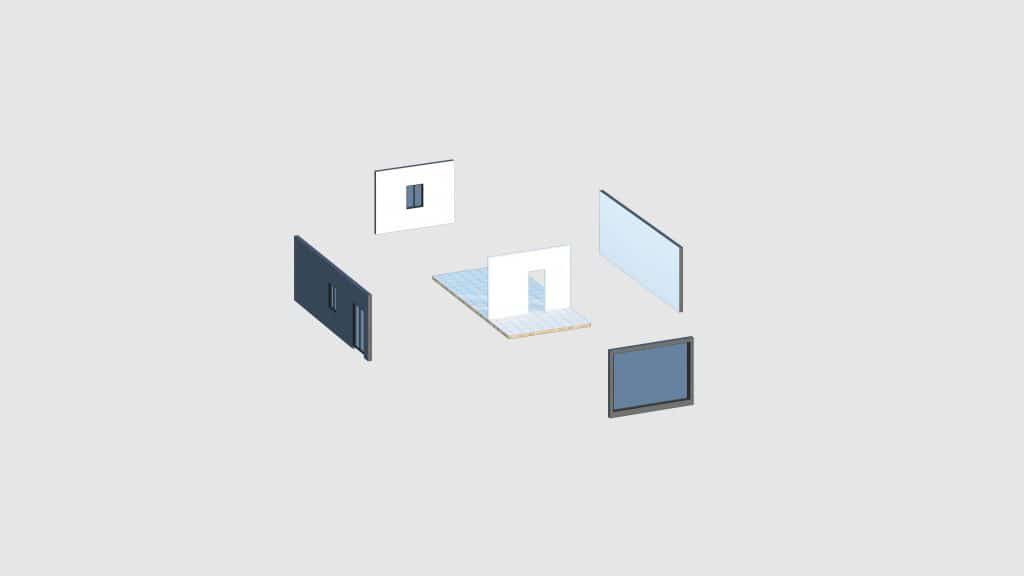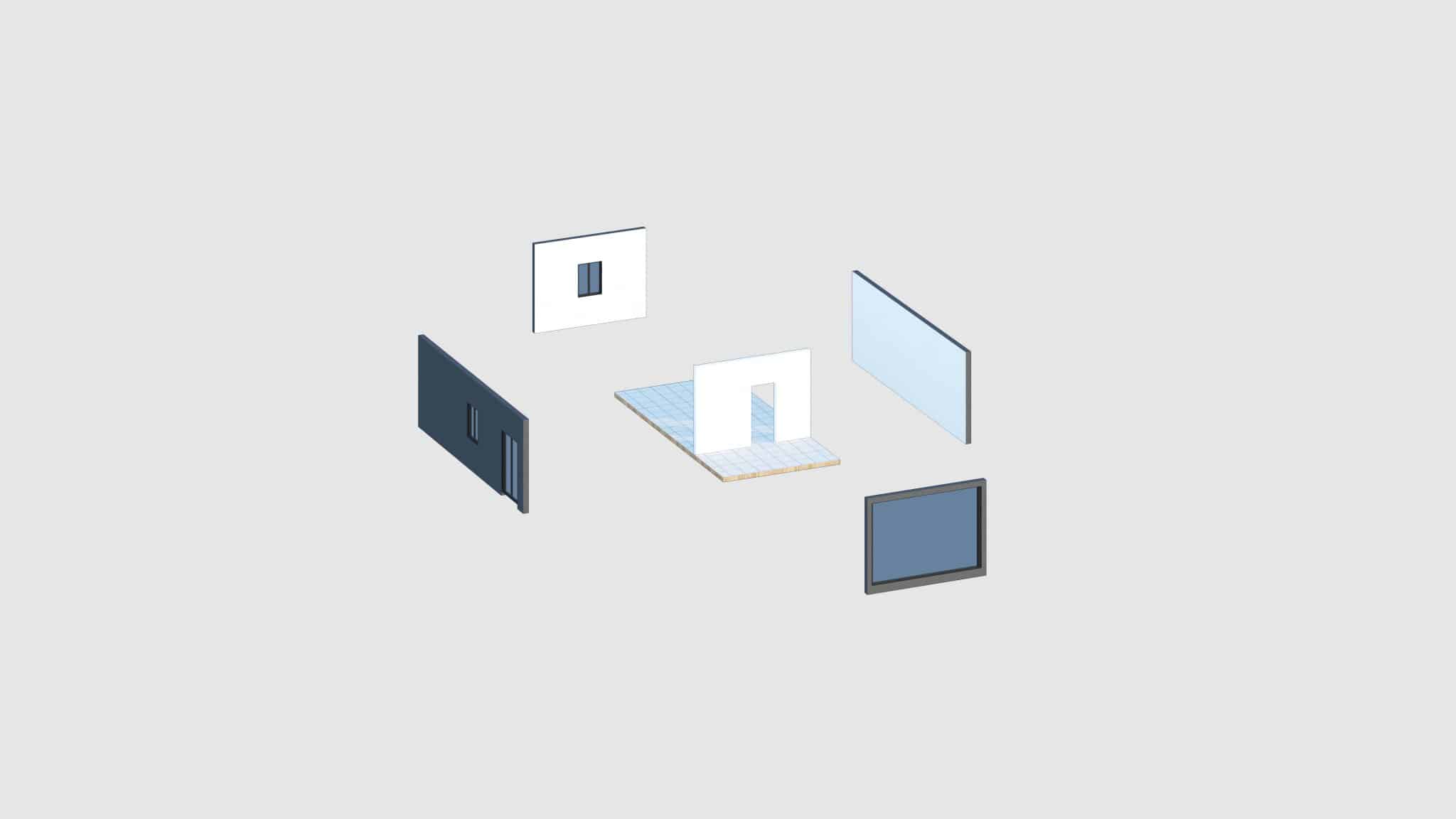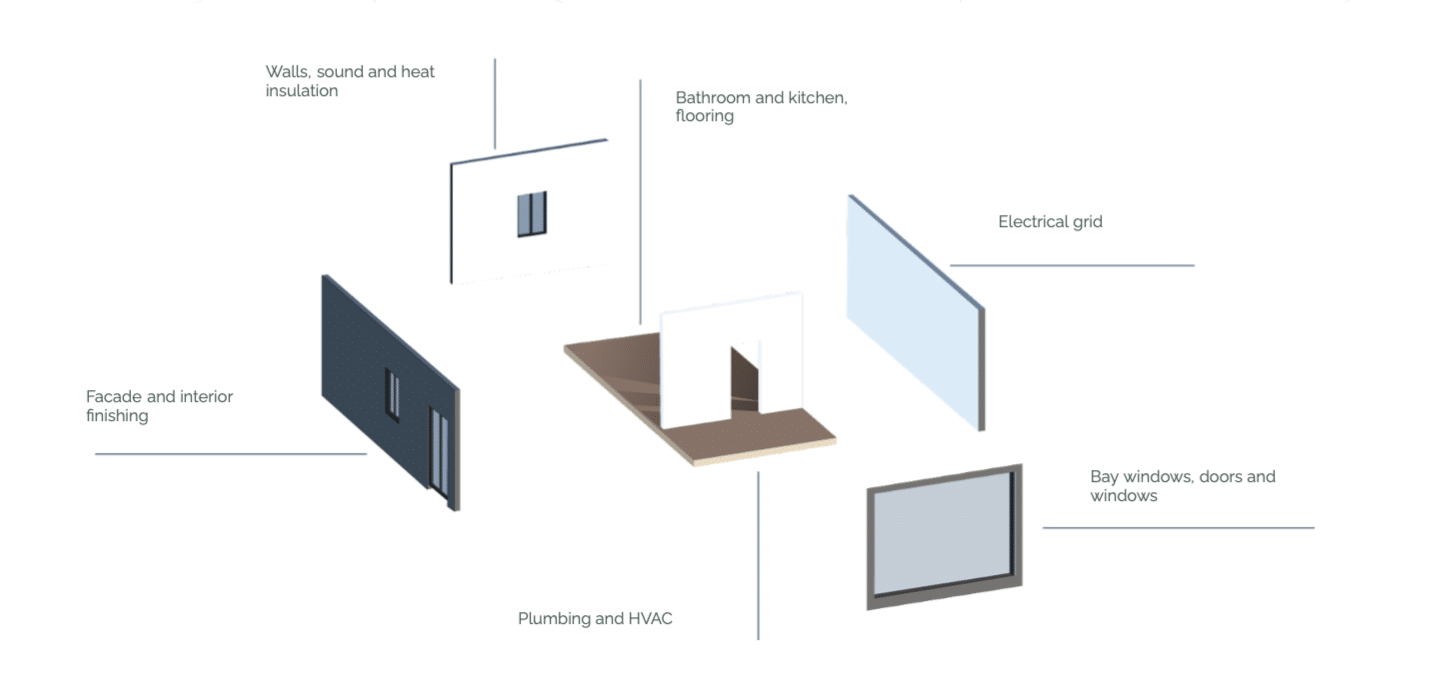 A STREAMLINED PROCESS,

BASED ON A TURNKEY SOLUTION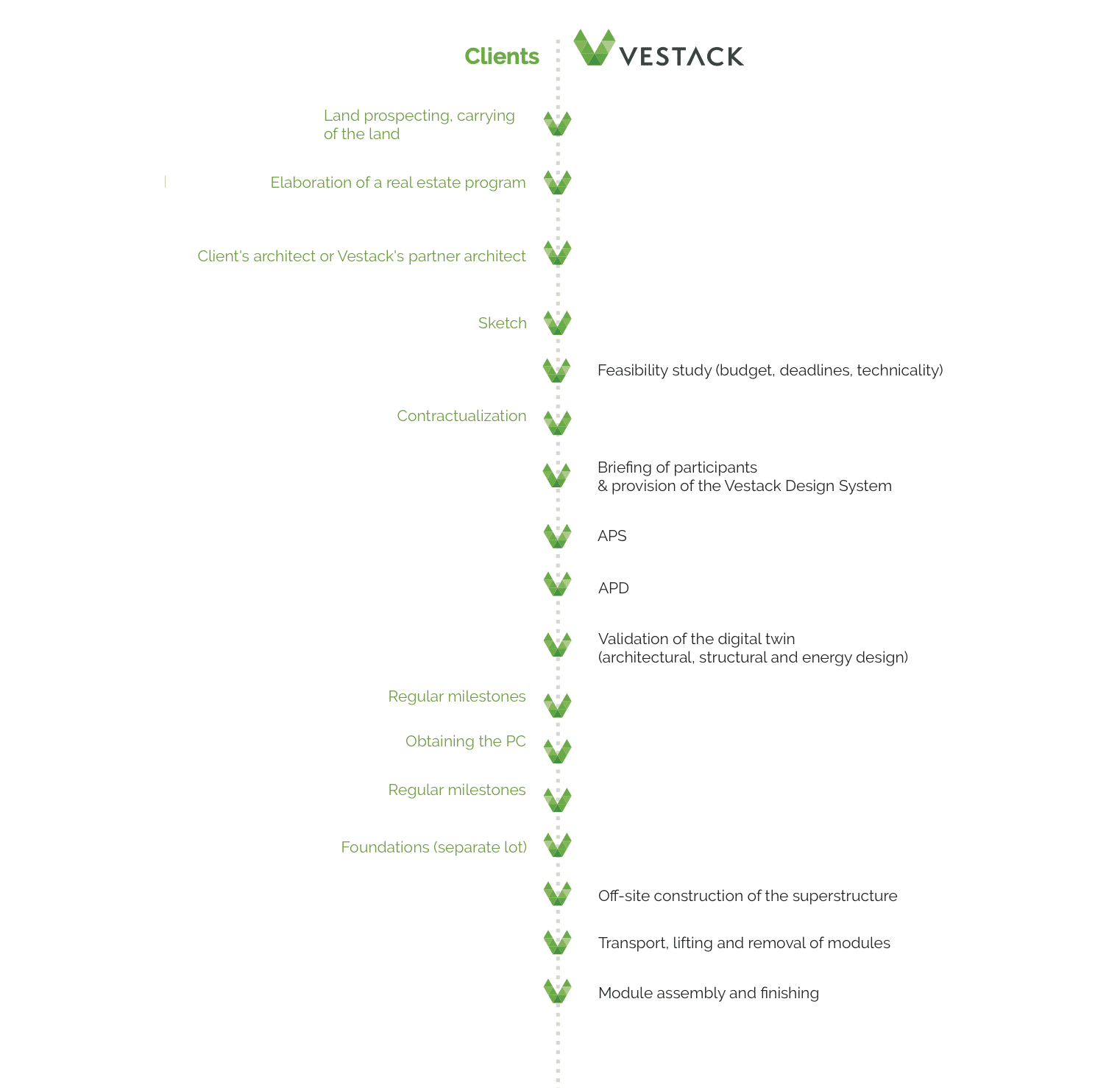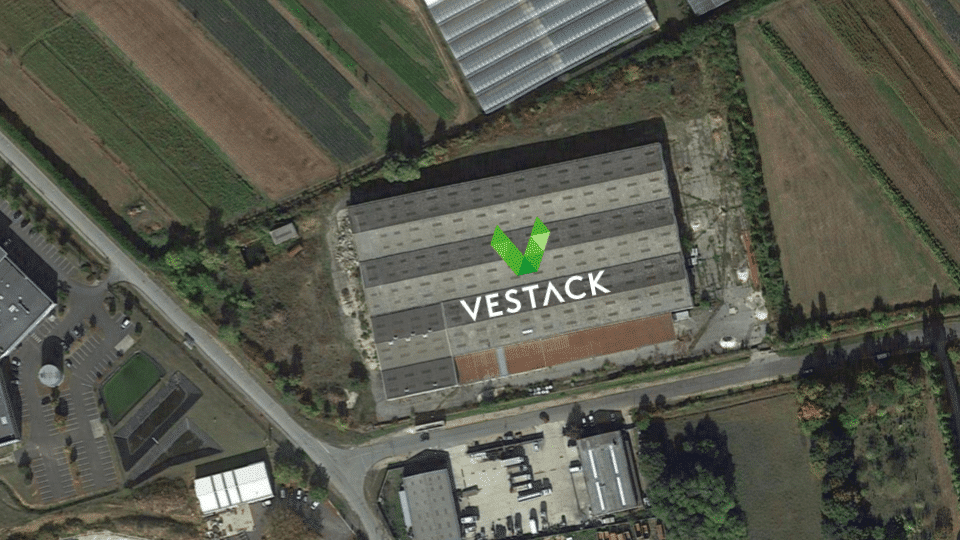 Module assembly is handled by Vestack in its own production facility
We take care of the delivery to the construction site, the assembly of the modules, the connections of the networks and finishing work.